Launch your franchise in Poland
Four Steps which are helpful to launch your franchise business successfully.
STEP ONE: Consulting
Before entering the Polish market, it is important to translate the operational manual and adapt it to Polish regulations and culture, adapt franchise agreement to Polish law. And afterwards it is crucial to prepare the implementation programme: promotion of the franchise concept and brand, recruitment of potential franchisees (registry and verification of candidates) and nourish a process of development by fitted marketing and PR strategy of franchise network.
More information read on: franchise2profit.com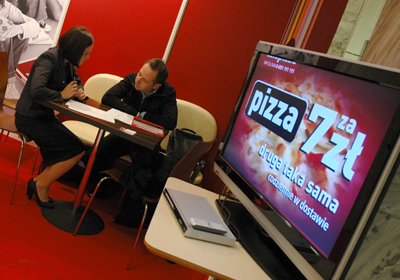 STEP TWO: Annual Polish Franchise Expo
The main objective of the Polish Franchise Expo is to promote franchising as a method of operating your own business. Additionally, this event allows potential franchisees to have direct contact with companies offering franchise licenses.
The Expo is organized under the auspices of Polish Franchise Organization. It gathered the best companies and many potential franchisees. During the event, usually for a few hours an educational forum takes place. The representatives of franchise networks, consulting companies and institutions financing the franchise incentives are lecturers in this forum.
More information read on: franchiseexpo.pl
STEP THREE: Media refering to franchising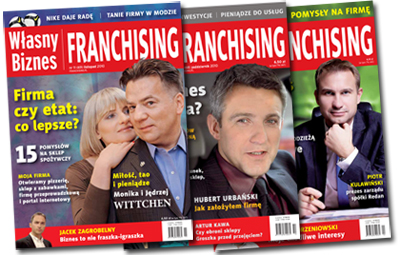 Polish Franchise Magazine
Własny Biznes. Franchising is t he only franchise magazine in Poland. It is issued monthly in over 10 000 copies. Własny Biznes. Franchising magazine is devoted to issues of investing in micro, small and medium enterprises. It is addressed to potential investors, medium management and people seeking the way to start up their own business. Franchising Info writes about ordinary peoples' business – how to start it up and run succesfully.
Each edition of Własny Biznes. Franchising magazine contains over 130 pages of franchising news, information about franchise opportunities and guidance features for both franchisors and franchisees. It also touches the most crucial issues of starting up and running small and medium company. It provides practical tips for future and existing franchisees, reviews and analysis of franchise market as well as legal and financial advice. Each issue of Franchising Info magazine contains Systems Catalogue with about 430 ideas for business.
Franchising Info is available at major Polish newsagents and through the Franchising.pl portal.
More about magazine read on: wlasnybiznes.com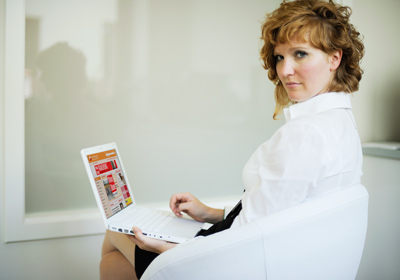 Franchising.pl portal
Franchising.pl is the oldest and the best portal in Poland which gives you free and full information about franchise and franchise-like systems, news from franchise market, trends and investment opportunities. You can also find legal and economic advise for both franchisees and franchisors and forum of the franchisees` opinions. There is also a place to present your franchise business (in catalogue of franchise systems or in presentation).
More information read on: franchising.pl
For more information please contact:
Marcin Kaleta, Project manager
PROFIT system Ltd.
mkaleta@profitsystem.pl
+48 22 560 80 42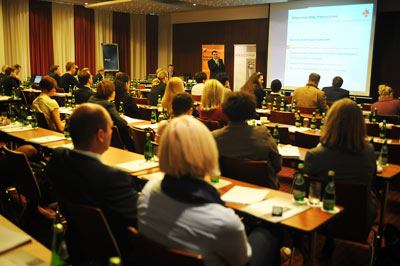 STEP FOUR: Polish Franchise Organisation
The last step to launch franchise in Poland is entering into PFO. The decision about joining PFO gains a lot of profits to the candidate. Membership places the franchise system between reliable franchisors. Board of PFO certificates the member after complying with European Code of Ethics for Franchising – code indicating rules and principles of fair behaviour for franchisors. Potential franchisees have better knowledge about market and they expect not only recognisable brand but experience and abidance by european fair rules.
Polish Franchise Organisation as an union of franchisors organises workshops and trainings where members can widen their knowledge about important business issues including franchising. Workshops make, especially foreign franchisors, them more informed about franchise opportunities of development in Poland, both legal and practise. Cooperation with PFO as a communication forum ensures participation in mainstream of franchise market and succesfull launch franchise in Poland.