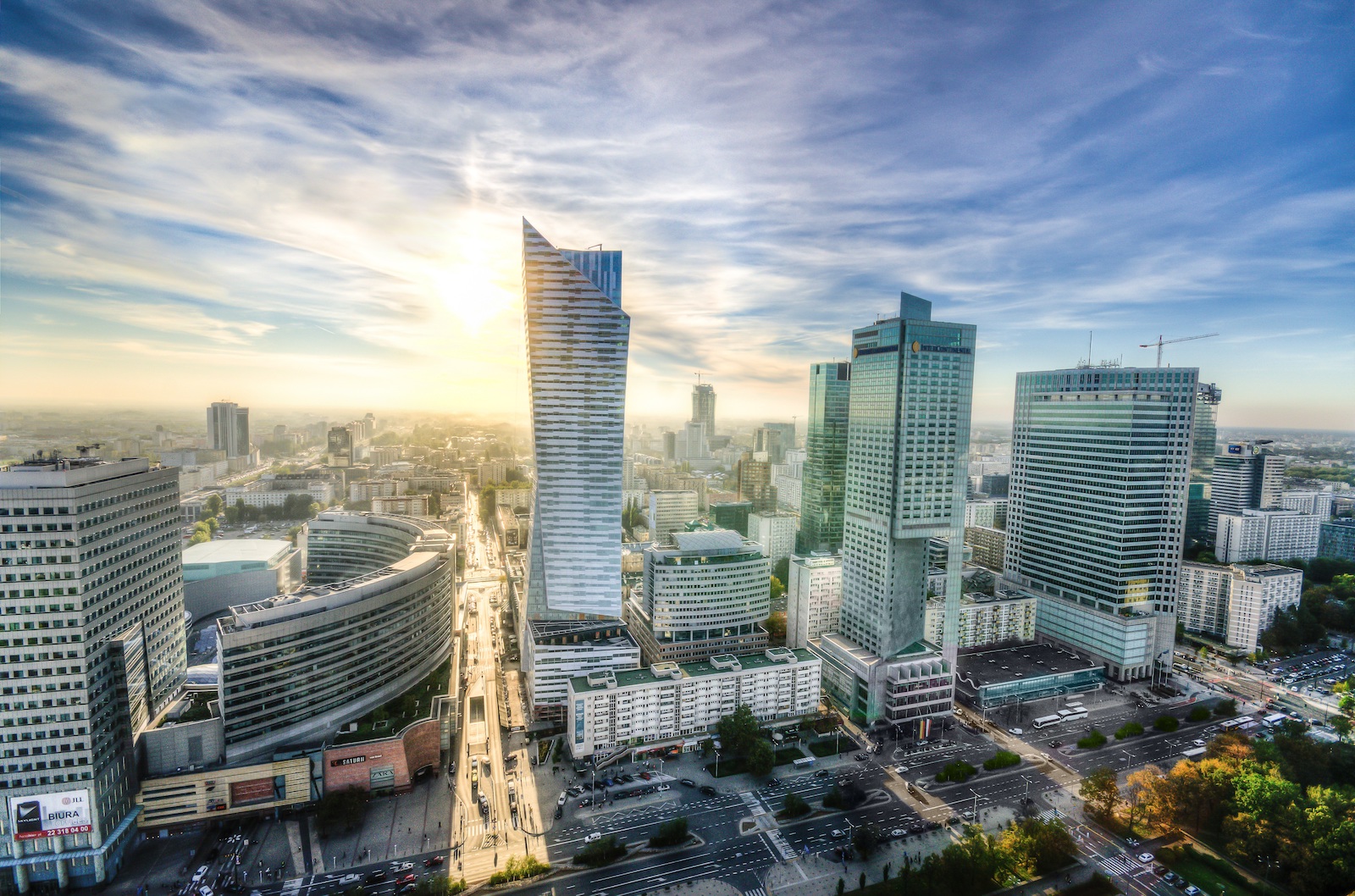 Poland is one of the fastest growing economies in Europe. This fact is confirmed by various market indicators such as Gross Domestic Product, Consumer Price Index, structure of the labor market, competitive wages and dynamic foreign trade exchange.
With GDP growth of 4.6% in 2017, Poland is still among the leaders. In the same year, the Euro zone has been growing by 2,5% and the whole EU – by 2,5.
Costs of conducting business in Poland are significantly lower than in Western Europe. Also the labor cost is very attractive for foreign investors. Investors and entrepreneurs can rely on Polish developing infrastructure which was enriched during last few years with new highways, hotels, airports, train stations and sport facilities.
Poland is situated in the Central-Eastern Europe. Total surface area of Poland is 322,575 sq km. This makes Poland the ninth largest country in Europe. The Voivodeship of Greater Poland (Wielkopolska) is exactly the size of Belgium. Poland`s population fluctuates near 38,200,000. This makes Poland the 29th most populated country in the world and the 8th in Europe.
The major territorial division in Poland is voivodship (wojewodztwo). There are 16 voivodships in Poland. The primary urban and rural unit is municipality (gmina). Between the gmina and the voivodship ther is an intermediate unit – called district (powiat).
General economic data
Economic growth 4.6% (2017)
Economic growth 4.0% (2018 – forecast)
Level of exports 870,100 M PLN (2017)
Level of imports 868,000 M PLN (2017)
Inflation 2,0 (2017)
Unemployment 6.6% (2017)
Taxes
Corporate Income Tax (CIT) 15%, 19%
Personal Income Tax (PIT) 18%, 19%, 32%
Value Added Tax (VAT) – basic rate – 23%
Reduced rates – 5%, 8%
Source: GUS, Eurostat, PAIiIZ